Westside Animal Hospital
Veterinarian in Cincinnati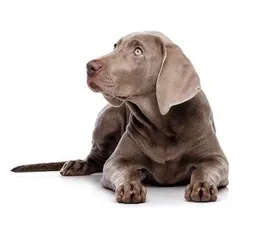 Being a pet owner is tough, especially if you're unable to find the best care for your pet. If you're looking for an "Animal hospital near me" in Cincinnati, Westside Animal Hospital has got you covered! Our dedicated staff are here to help you find the best veterinary Cincinnati care available!
Who We Are - Best Veterinary Cincinnati Care
Westside Animal Hospital has been in operation for well over 35 years, serving our community's most beloved pets and providing high-quality care from some of the most dedicated veterinary staff this side of the Midwest.
Our veterinarian in Cincinnati, Dr. Jack Shepherd, DVM, has been helping animals since he was a teenager in the 1970s. Since 1986, he's been a familiar face for our many beloved patients and clients that trust him with the life and health of their pets!
What We Offer - Vaccinations and more
If you're looking for a "veterinarian near me" in the Cincinnati, OH, area, you're in luck and can visit Westside Animal Hospital as soon as possible. We offer flexible scheduling appointments and provide a personal touch to all of our beloved furry patients. Some of the many services that Dr. Jack Shepherd, DVM can provide include:
Grooming
Kennels/Boarding
Microchipping
Preventative Care
Bloodwork
Comprehensive Vet Care
Flea and Tick Prevention
Pet Ear Infections
Pet Eye Infections
Heartworm and Parasite Prevention
Radiology
Surgery
Wellness and Vaccinations
Allergies and Dermatology
Nutrition and Weight Management
Diagnostics
Dentistry
Surgery
Boarding
End of Life Care
Pet Allergies
Pet Emergencies
Wellness Checkups and Exams
Vaccinations
We want to help your pet from the day they are born until the day they are peacefully ready to leave your side. We understand how difficult it is to undergo this heartbreaking process, which is why we do everything we can to provide comfort, support, and high-quality care during end-of-life and before.
Why Use Our Services?
For over 35 years, Westside Animal Hospital has been providing care to the beloved furry family members of our many patients, with the help of our veterinarian and the rest of our care staff! We want to help you find the best services possible, and even offer flexible payment plans so you don't have to worry about paying for treatment right away.
Instead, you can visit our website and work on a plan that's right for you and get your pet the care they need today!
Visit Westside Animal Hospital Today
Don't wait to get your pet the services they need to live a long, healthy, and happy life! Call us today to see how we can help and schedule your appointment at (513)574-5000 or visit our website to request an appointment today in Cincinnati, OH.